How can we get an ultra feminine look with a masculine touch?
This is the question our stylist Pilar Aguirre asked herself. This outfit is her reply.
The look is based on a nude silk shirt with an stripped ottoman silk and mother-of-pearl bow tie combined with pink jacket and purple geometric print trousers.
As on other occasions, the accessories do the rest. The way the outfit is accessorized with nude obi belt and shoes and a romantic white lace and nude leather tote bag is the key to catch the femenine style the look requires. This combination does not admit jewelry. A simple family pair of earrings and a ring will look great.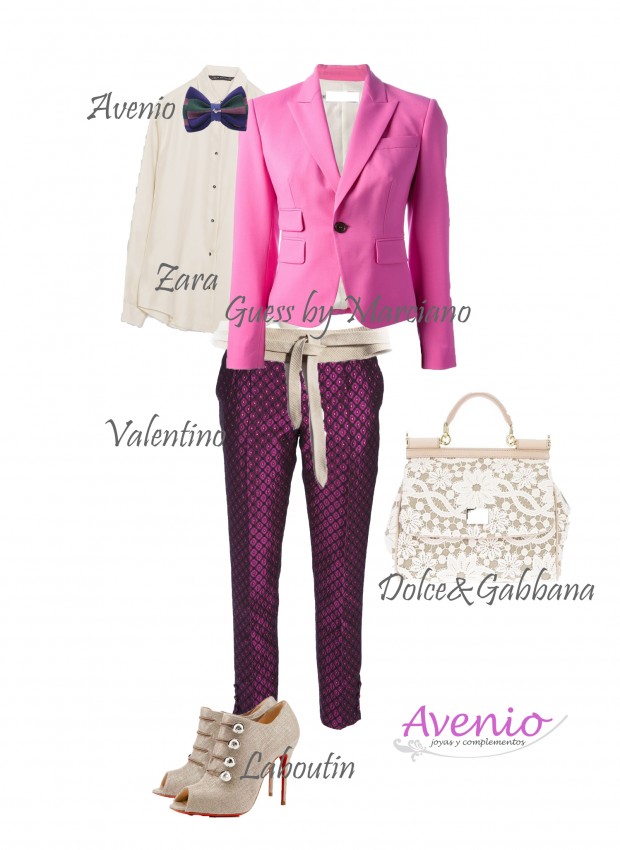 Shirt: Zara | Bow tie: Avenio | Stylist jacket | Obi belt: Guess by Marciano | Trousers: Valentino | Shoes: Laboutin | Tote bag: Dolce&Gabbana