It's the season to know and wear ethnic prints. Today we look at the ikat.
Ikat is an old dyeing technique consisting in a resist dyeing process on the fibres before weaving that was known and used by many different cultures. Ikat fabrics are used nowadays by relevant fashion designers.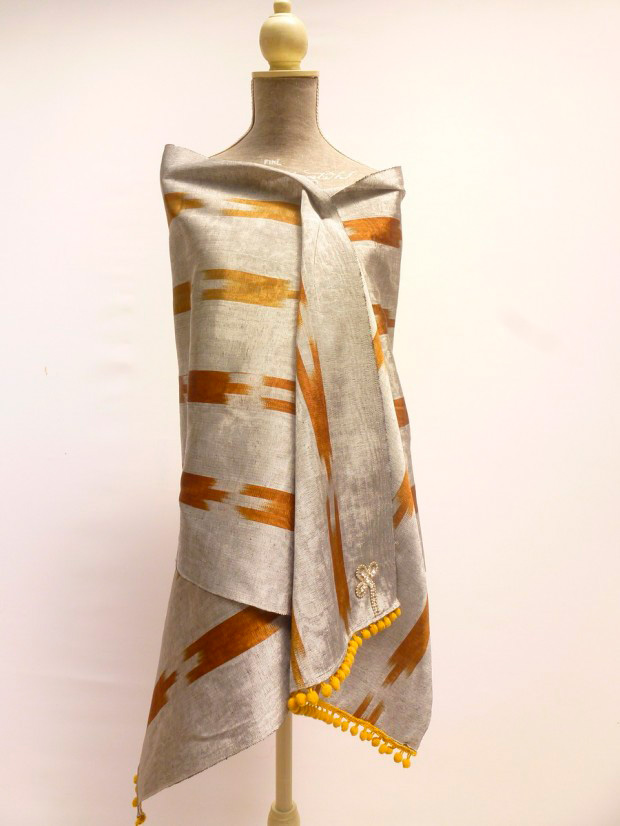 Turkish ottoman silk fabric ikat print shawl. This evening wrap is embellished with a strass piece and spanish traditional fringe. It is a exclusive hand-made fashion accessory by www.avenio.es
Discover the secrets of the ikat print in our blog.